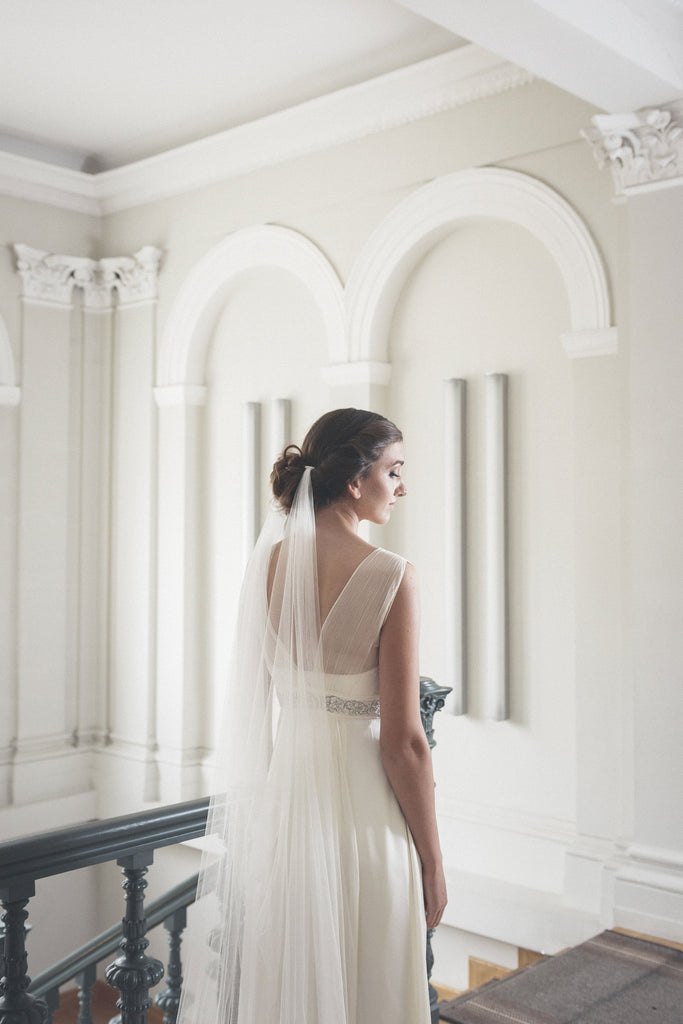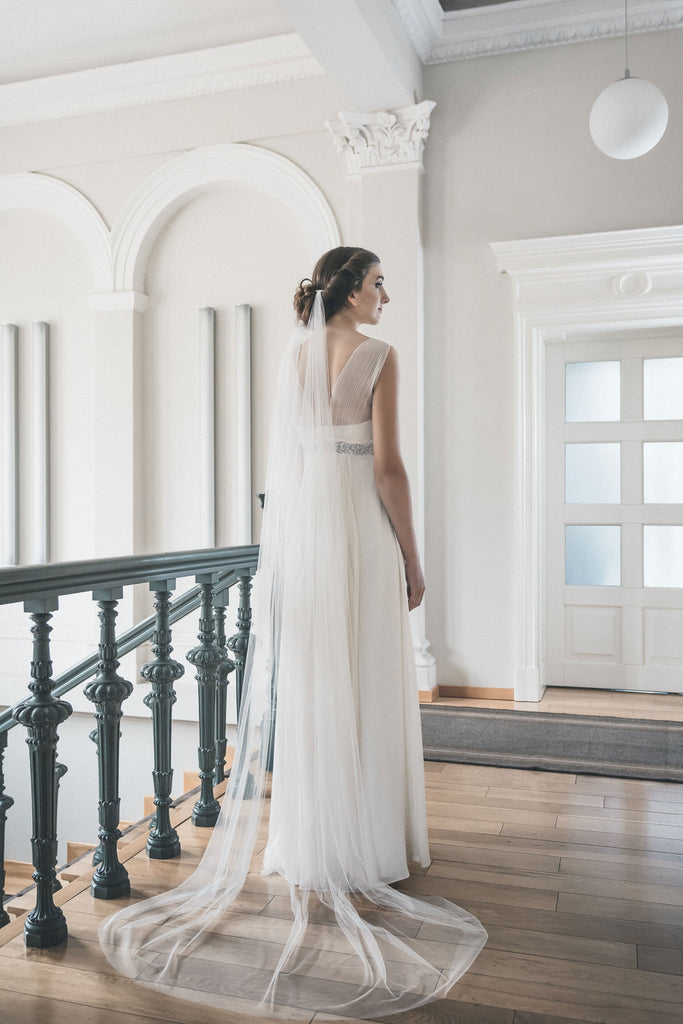 €65.00
€0.00
Wedding veil, draped veil - ELIZABETH
The perfect wedding veil with an ethereal drape, made from softest English tulle. Completely handmade in my studio, using only the best materials, and a lot of love:)
You can wear this draped veil with a boho wreath or simply wear alone to show off your amazing hairdo! The modern bohemian bride will certainly fall in love with this elegantly draped wedding veil.
- Measures: shown in chapel length.
- Color: can be ivory, soft white (in photo), white, beige or other color from my color palette. 
- Used materials: soft English tulle, two metal combs (you can leave a note which color you prefer: silver or gold).
- Decollete depth 17-18".
- The end of the veil is cut into a gentle raw curve.
- Packaging: carefully packed for safe shipping.
- Ready to ship in 7 business days.
- Express delivery available.
Standard wedding veil lengths
Elbow length - 25"
Waist length - 30"
Fingertip length - 42"
Ballet length - 55"
Waltz length - 65"
Floor length - 72"
Chapel length - 85"
Cathedral length - 108"
You can also choose CUSTOM and provide your own measurements. If these do exceed the Cathedral measurements, please inquire first so we can make sure fabric width is enough for your request. 
 Need S W A T C H E S ?
https://bit.ly/2X8tUng