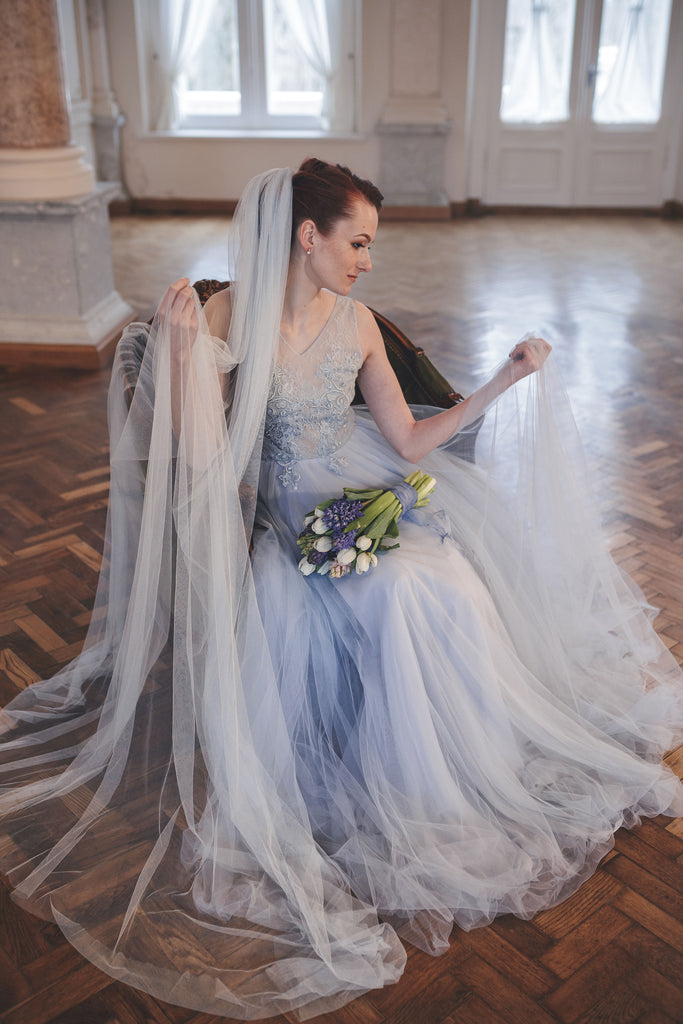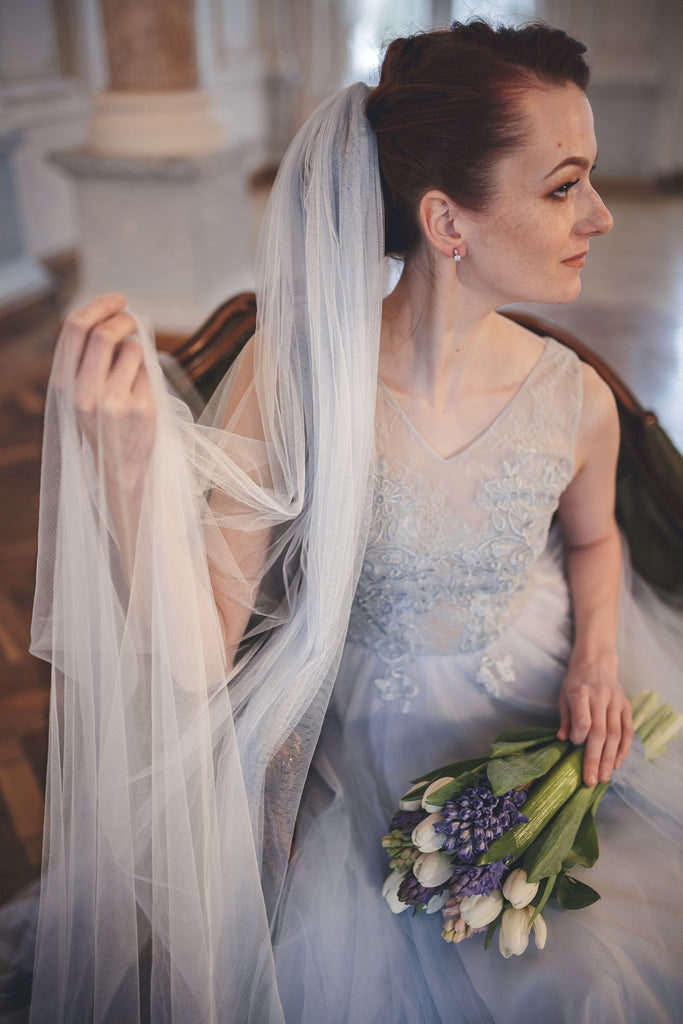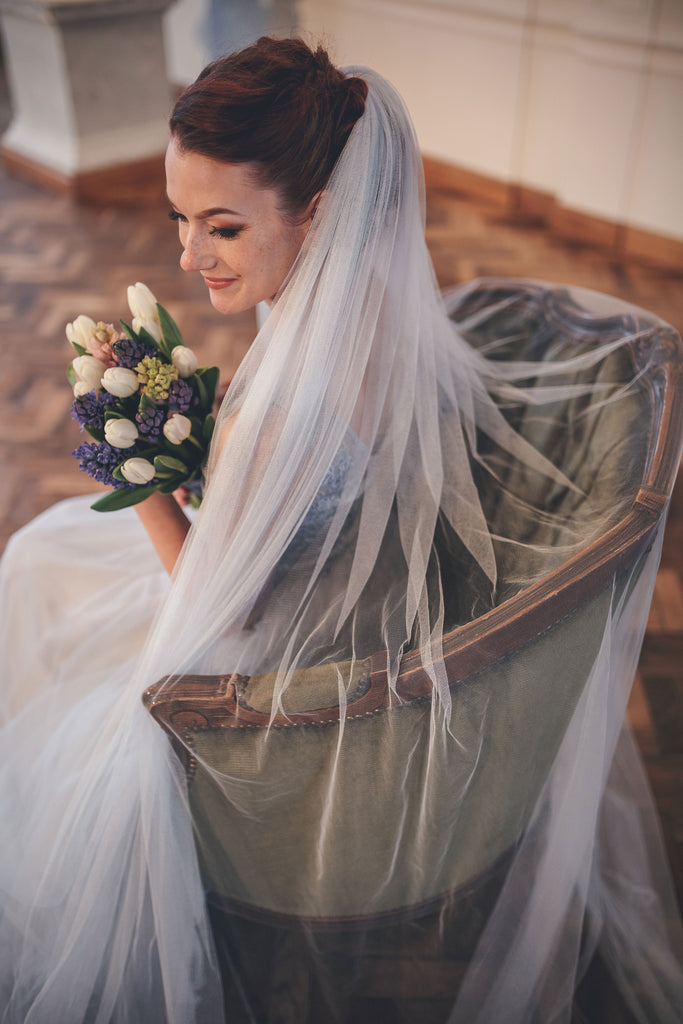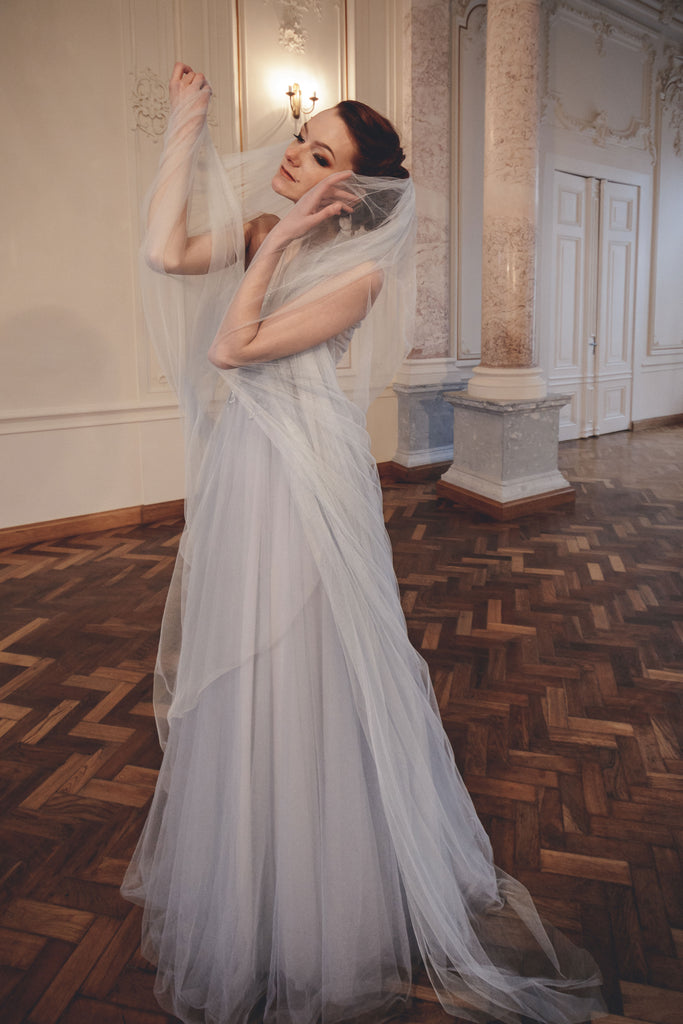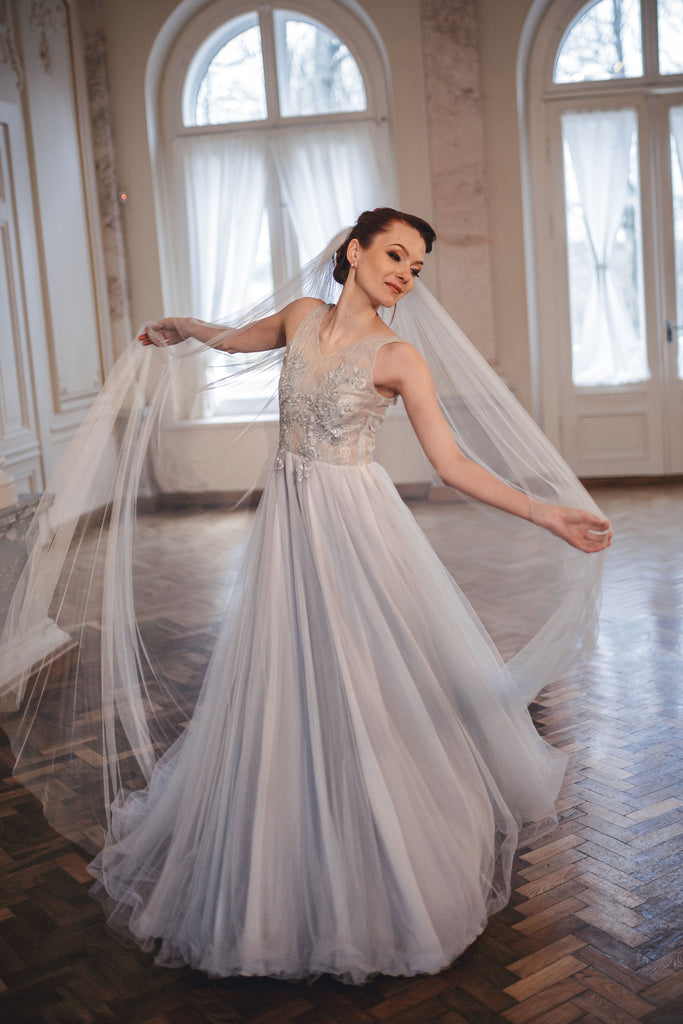 €60.00
€0.00
Wedding veil in custom color - EDMONDE
The simple and elegant a single layer wedding veil from softest English tulle. It is perfectly gathered and stitched to a 20 tooth metal wire comb for the perfect fit into any hair style. 
The soft English tulle is a polyester blend which gives it its soft drape and handle. It's also very crease resistant. It has the same hexagonal construction as silk tulle, but without the price. Completely handmade in my studio, using only the best materials.

Measures: shown in chapel length. This veil is made in medium width 78 inches (200 cm). 

Color: the veil is pictured in dusty blue, but you can choose from white, soft white, blush, beige or any custom color from the color palette.

Used materials: soft English net, 7,5 cm metal combs ( please add a note to me upon checkout to let me know your choice of combs color).

The end of the veil is raw cut into a gentle curve.

Packaging: carefully packed for safe shipping.

Ready to ship in 7 business days.
Standard wedding veil lengths:

Elbow length - 25" (50 cm).
Waist length - 30" (76 cm).
Fingertip length - 42" (107 cm).
Ballet length - 55" (140 cm).
Waltz length - 65" (165 cm).
Floor length - 72"(183 cm).
Chapel length - 85" (215 cm).
Cathedral length - 108" (274 cm).
Royal length - 118" (300 cm).
You can also ask us about CUSTOM lengths and provide your own measurements.

Different length may be chosen from drop down menu.

Need S W A T C H E S ?
https://bit.ly/2X8tUng
IMPORTANT: This veil fabric may not be suitable for you if your wedding dress is embellished with rhinestones, edged lace appliques, as the fabric is so lightweight it can catch on the little claws holding the edges of the stones in place. If your dress is embellished with beads and sequins it should be fine, as these generally have smooth edges.